50 Best Grow Boxes & Hydroponics Systems | Grow ANY Plant Indoors!

Welcome to the indoor grow box systems mega store! Buy your hydroponics systems at our industry-leading online hydroponics store to grow fresh, organic indoor plants right in your own home! Whether you are looking to buy a hydroponic grow closet or a hydroponic grow tent, Dealzer.com is your source for high quality hydroponic systems that produce organic plants.Our hydroponics grow boxes and grow tents will blow you away. We specialize in only the highest quality hydroponic grow rooms. If you are new to indoor gardening, you can jumpstart your hydroponics experience with our hydroponics training manual and 12 month tech support system. Please refer to the hydroponics training category for more information. Buy a hydroponic grow cabinet or hydroponic grow tents online or call to order! 888-HYDRO-81. (All of our hydroponic systems come with a 3-year minimum warranty and a lifetime of free tech support!)
| | | |
| --- | --- | --- |
| The PC grow box is the ultimate stealth grow box as it looks just like a PC, has lock and key for plant security, it has complete odor control through carbon pads in the air flow sector, is 100% light proof, and comes with more accessories than any other PC grow box on the market. | The magic herb dryer is a 12 plant herb drying box that will dry your herbs safely and easily. After you harvest your hydroponic or soil plants, simply throw them in this herb dryer for a quick and easy drying process. | The Gorilla Grow Tent is adjustable. You can actually raise this heavy duty tent from 7 feet to 10 feet! Pick from one of the 10 available sizes. 10% off, free shipping, and free infrared roof included offered with every Gorilla Grow Tent! |
| The Super Star is a 16 plant, all in one hydroponics stealth grow box system. The Super Star will provide a continual harvest since there are separate chambers for flowering, cloning, vegging, and mothering. | The Yielder Max is an all in one hydroponics grow box designed for growers looking for substantial yields. The Yielder Max is a stealth grow box, it is shipped via stealth shipping, comes with a 3 year warranty, and unlimited tech support. | This fully assembled and self maintaining grow system allows for effective private growing of hydroponic plants for a variety of indoor gardening projects. Sturdy, lockable unit provides an airtight, quiet and safe environment for plants. |
| The Trinity is an enormous hydroponic system that can produce massive amounts of herbs and veggies. It is a 3 in 1 (all in one) stealth grow chamber and comes with everything you can imagine. | The Super Closet Deluxe is the best selling grow box in the world! The Super Deluxe hydroponic system holds 24 - 36 plants and is an all in one hydroponic cabinet. | The Mortgage Lifter produces enormous harvests for growers by using complex processes that yield plants faster and stronger than most any other system! This grow system might be complicated to create but it is very easy to use. You won't need anything other than plants. We provide the rest! |
~
Top 10 Reasons To Buy Your New Hydroponics System From Dealzer.com!
All hydroponic systems come with a 3-year, no-hassle warranty and unlimited tech support.

All of our grow rooms are shipped via stealth shipping, with tracking number & signature confirmation. (We ship to the US and Canada!)

All grow systems are fully automated, operate in stealth, and have been tested for quality.
Contact us and we will provide free consultation and help you decide which grow system is right for you.

You get free tech support for the life of your grow system.
Grow any plant imaginable in one of our 50 award-winning hydroponic systems.
All hydroponic systems & LED grow lights are made in the USA.
We have the lowest priced grow boxes and grow tents in the industry.

All hydroponics grow boxes and grow tents come fully assembled.

If you incur any problems with any of our hydroponics systems or need any kind of help, our staff is here 7 days a week and will assist you with speed and efficiency.
With your purchase, receive at no cost: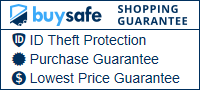 "Thank you for the great customer service. Your Biggest Fan."
— Melinda